Leaving from our store at the Furlo floodplain heading for Acqualagna and before going up the Monte Pietralata, we will have time to make a brief stop and enjoy the beauty of the ancient San Vincenzo abbey and of the Roman archaeological site next to it.From there, we shall start going up Monte Pietralata till we reach the Furlo terraces by biking along forestry roads. A stop at the terraces will allow us to take beautiful pictures and experience a unique view on the Metauro valley and the Apennines. By cycling downhill we shall reach the Furlo Gorge and after travelling a short stretch of asphalt road we can get to the dam and the Roman tunnel.We will have time to appreciate the beauty of those unique works before heading for the town Furlo through the breathtaking views of the Gorge. We are halfway through the tour (26 kilometres out of the 53 ones) and a stop will allow us to rest our body and recharge our bikes. We will have the chance to restore our body in the Marcheandbike store, bars and restaurants of the area. After the stop we shall leave again to get to Monte Paganuccio. While going up the mountain we can admire a stunning view of Monte Pietralata on the opposite side till we reach Sant' Ubaldo.From there we will cycle through the woods and the lawns for the pasture of the Catria  horses, mainy the local ones, which are bred in the wild. We will reach the top after cycling for 14 kilometres. Once there, we shall travel 13 kilometres downhill to return to the floodplain (Golena). Our tour is over but we will always remember this unforgettable experience.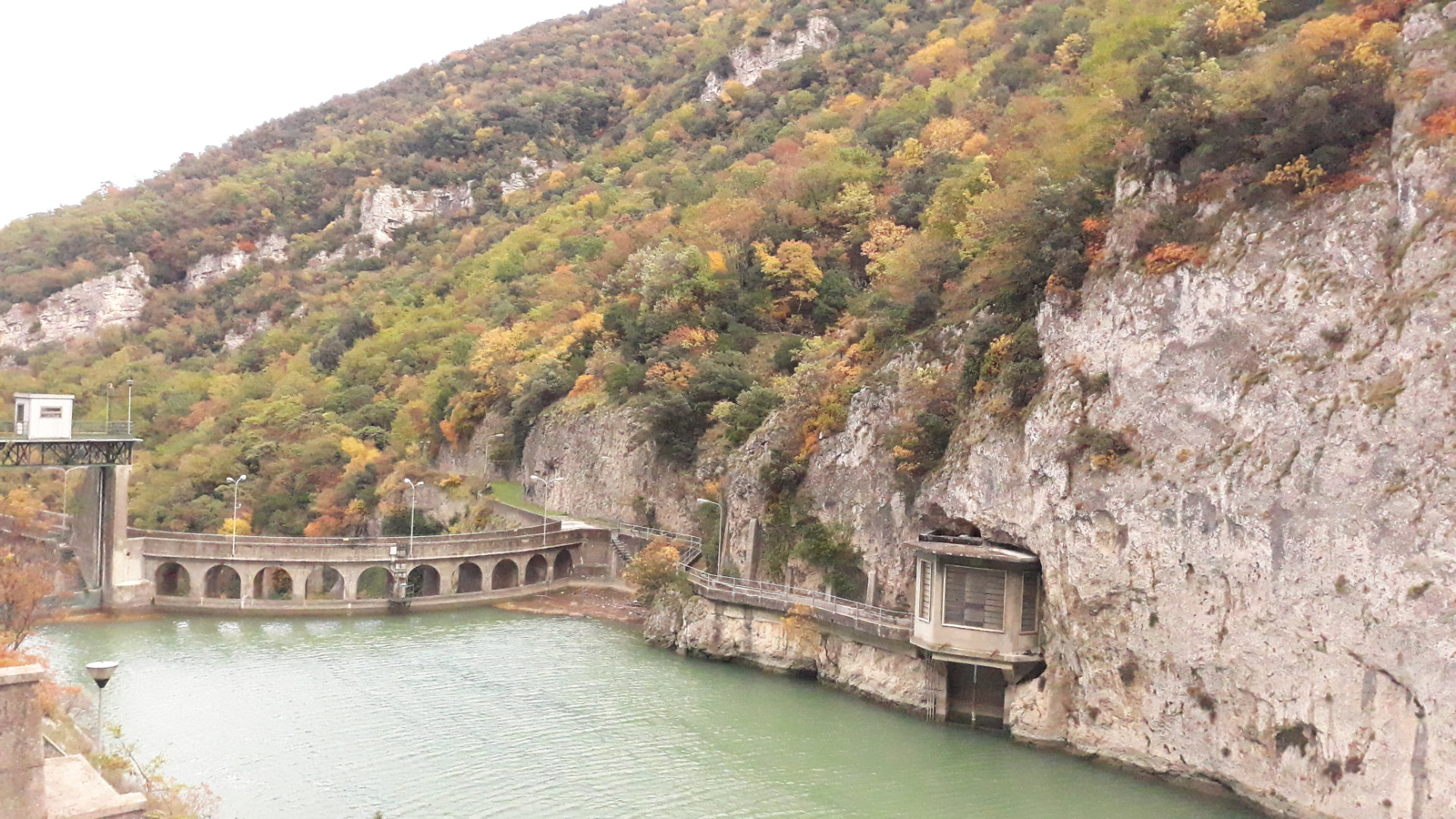 THE STATE NATURE RESERVE OF THE FURLO GORGE.
The Candigliano river, with its flow, has cut the rock away thus creating the deep Furlo gorge.
Today, the river divides Monte Paganuccio from Monte Pietralata. The Furlo Gorge, Monte Paganuccio and Monte Pietralata form the State Nature Reserve of the Furlo Gorge.
Our bike tour suggestions will offer us the opportunity to discover these three areas where the golden eagle has nested and hunted for ages.
The nature reserve is home to many animal species, too: horses bred in the wild, fawns, roe deer, boars, several breeds of birds of prey and birds in general. The whole is surrounded  by woods rich of beautiful blossoms of 1000 colours.
Every season is the right one to visit these mountains and anyone can easily reach the top of them if E-bikes are used.
You don't need to be an athlete to do that; the only thing you have to do is to ride your E-bike and be willing to make new esperiences.